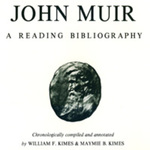 Title
Wisconsin Enterprise on the Sierra Nevada-John Muir, a Portage Boy Discovers a New Yosemite.
Publication
[Wisconsin State Journal (Madison), 1873?]
Page/Column
Scrapbook II, p. 36
Reprint/Offprint
Included in this article is a reprint of no. AA1, prefaced by a letter from a New York gentleman who had accompanied Professor Butler on a climb of Liberty Cap during a visit to Yosemite in 1869.
Recommended Citation
Muir, John, "Wisconsin Enterprise on the Sierra Nevada-John Muir, a Portage Boy Discovers a New Yosemite." (1873). John Muir: A Reading Bibliography by Kimes, 1986 (Muir articles 1866-1986). 666.
https://scholarlycommons.pacific.edu/jmb/666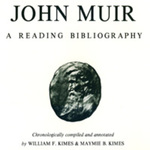 COinS