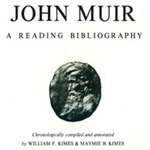 Title
[Letters Abridged-Two Unpublished.]
Publication
Fresno: Panorama West Books
Page/Column
pp. 72-74; 78-79; 81; 82-83.
Excerpt/Portion of
The third (p. 81) is excerpted from no. 412, p. 251.
Reprint/Offprint
The second abridged letter (pp. 78-79) is a reprint from no. 366, v. 1, pp. 208-209.
Recommended Citation
In Emanuels, George F., John Muir Inventor, "[Letters Abridged-Two Unpublished.]" (1984). John Muir: A Reading Bibliography by Kimes. 586.
https://scholarlycommons.pacific.edu/jmb/586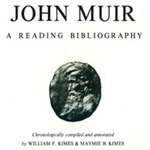 COinS
Rights Statement
In Copyright. URI: http://rightsstatements.org/vocab/InC/1.0/
This Item is protected by copyright and/or related rights. You are free to use this Item in any way that is permitted by the copyright and related rights legislation that applies to your use. For other uses you need to obtain permission from the rights-holder(s).