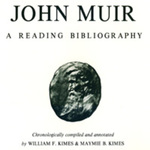 Title
A Thousand-Mile Walk to the Gulf
Publication
Boston and New York: Houghton Mifflin Company
Page/Column
[xxviii], [220] pp.
Size/Description
Illus., 23.75 cm. Large Paper Edition, limited to 550 numbered copies: green laid paper board covers, dark green buckram shelfback, green leather label with gilt-stamped lettering on spine; untrimmed edges. Illus.: colored photogravure front. with printed tissue, and 17 plates, incl. map, tipped in. Price: $5.00
Excerpt/Portion of
Contents (chapters I-VII and VIII top. 188 are composed of the journal): I. Kentucky Forests and Caves; II. Crossing the Cumberland Mountains; III. Through the River Country of Georgia; IV. Camping Among the Tombs; V. Through Florida Swamps and Forests; VI. Cedar Keys; VII. A Sojourn in Cuba; VIII. By a Crooked Route to California; for the letter excerpt pp. 188-[191], see no. 331, pp. 38- 41; IX. Twenty Hill Hollow, no. 13, revised; Index.
Reprint/Offprint
For other editions, see: no. 340; no. 341, v. I, pp. [229]-[ 418]; no. 382; no. 383; no. 420; no. 444.
Recommended Citation
Muir, John, "A Thousand-Mile Walk to the Gulf" (1916). John Muir: A Reading Bibliography by Kimes. 388.
https://scholarlycommons.pacific.edu/jmb/388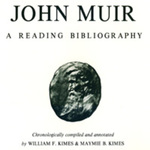 COinS