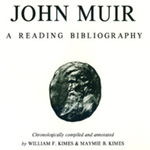 Publication
New York: The Century Co.
Size/Description
Illus., 21 cm. Black cloth with pictorial decoration in gilt, blue, and black on spine and front cover; gilt-stamped lettering on spine, black lettering on front cover, top edges gilt. Illus.: front, tipped in, 31 plates, 3 folded maps. Price $2.00.
Excerpt/Portion of
Contents (see numbers that follow chapter titles for sources and prior publication): I. The Approach to the Valley, no. 167-3, no. 181; II. Winter Storms and Spring Floods, no. 181; III. Snow Storm, no. 232; IV. Snow Banners, no. 189, pp. 41-47; V. The Trees of the Valley; VI. The Forest Trees in General, no. 189, pp. 146-179, 200-225; VII. The Big Tree, no. 189, pp. 179-200; VIII. The Flowers, no. 237, pp. 143-157; IX. The Birds, no. 167-3; X. The South Dome, no. 53; XI. The Ancient Yosemite Glaciers: How The Valley Was Formed, no. 109; XII. How Best To Spend Your Yosemite TIme, no. 182; XIII. Lamon, no. 59; XIV. Galen Clark, no. 291; XV. Hetch Hetchy Valley, no. 167-3, no. 182. Appendices; Index.
Recommended Citation
Muir, John, "The Yosemite" (1912). John Muir: A Reading Bibliography by Kimes. 348.
https://scholarlycommons.pacific.edu/jmb/348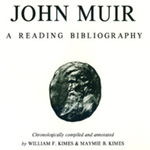 COinS