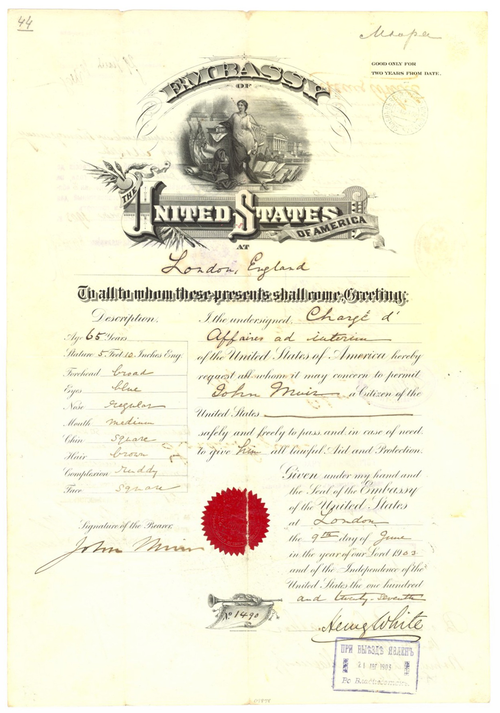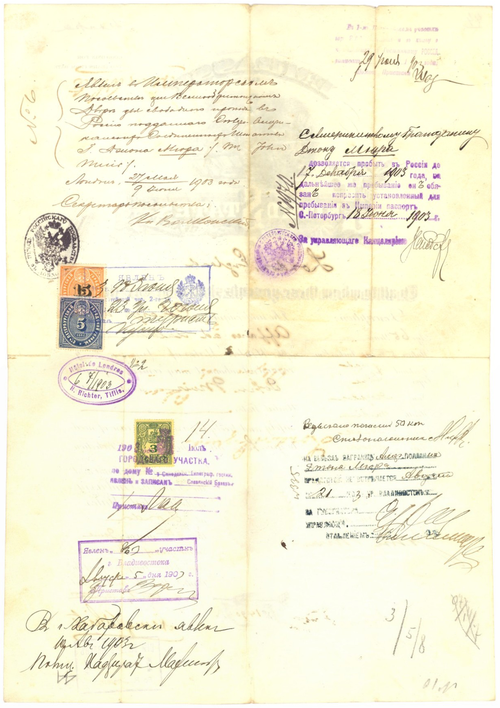 John Muir set off on his world tour in the late Spring of 1903. He started in New York before he traveled through Europe, across Russia, and visited China, India, sailed up the Red Sea, back to Ceylon, Australia, New Zealand, the Philippines, Japan, and Hawaii. He was issued a new passport in London. (John Muir Papers, Business and Legal documents)
"Mouth medium, Chin square, Hair brown, Complexion ruddy, Face square"
---
For more information...
Read "John Muir's World Tour" The John Muir Newsletter Vol 15 No 3 , Vol 15 No 4, Vol 16, Vol 16 No 4, Vol 17, and Vol 18 No 1. 2005-2008. Introduction by W.R. Swagerty. Or Muir's Journals from this trip.