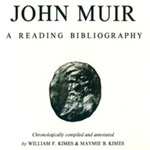 Publication
Boston and New York: Houghton Mifflin Company
Page/Column
[xii], [330] pp.
Size/Description
Illus., 23.75 cm. Large Paper Edition, limited to 450 copies: green laid paper board covers, dark green buckram shelfback, brown leather label with gilt-stamped lettering on spine; untrimmed edges. Illus.: colored photogravure front. with printed tissue, and 16 plates tipped in. Price: $5.00
Excerpt/Portion of
Contents (see numbers that follow chapter headings for sources and prior publication): Part I. The Trip of 1879: I. Puget Sound and British Columbia, nos. 89 and 90; II. Alexander Archipelago and the Home I found in Alaska, no. 94; III. Wrangell Island and Alaska Summers, nos. 91 and 97; IV. The Stickeen River, no. 99; V. A Cruise in the Cassiar, nos. 92, 93, and 96; VI. The Cassiar Trail; VII. Glenora Peak; VIII. Exploration of the Stickeen Glaciers; IX. A Canoe Voyage to Northward, no. 200; X. The Discovery of Glacier Bay, no. 200; XI. The Country of the Chilcats; XII. The Return to Fort Wrangell; XIII, Alaska Indians. Part II. The Trip of 1880: XIV. Sum Dum Bay, nos. 103 and 105-107; XV. From Taku River to Taylor Bay, no. 108; XVI. Glacier Bay, no. 200. Part Ill. The Trip of 1890: XVII. In Camp at Glacier Bay; XVIII. My Sled-Trip on the Muir Glacier; XIX. Auroras; Glossary of Words in the Chinook Jargon; Index.
Reprint/Offprint
For other editions, see: no. 341, v. 3; no. 348A; no. 351A; no. 427; no. 474; for translation into Japanese, see no. 391. For Muir's travels with the Harriman expedition, see no. 379, pp. [378]-426; for miscellaneous notes on his Alaskan travels in the same volume, see pp. 246-280, 299-322.
Recommended Citation
Muir, John, "Travels in Alaska" (1915). John Muir: A Reading Bibliography by Kimes. 382.
https://scholarlycommons.pacific.edu/jmb/382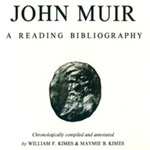 COinS