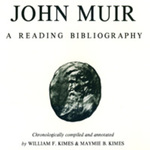 Title
Sublime Feature Of Yosemite May Be Destroyed. San Francisco Attempting to Make Hetch Hetchy Valley Into Reservoir. Destroy Its Beauty. Long-Continued Efforts to Utilize Lake Eleanor and the Valley to Secure WaterSupplyforCity-Both Scenic Features of Park.
Publication
The Seattle Post-Intelligencer
Page/Column
p. 2, cols. 1-4.
Reprint/Offprint
With a few paragraphs deleted, this article is a reprint of no. 258.
Recommended Citation
Muir, John, "Sublime Feature Of Yosemite May Be Destroyed. San Francisco Attempting to Make Hetch Hetchy Valley Into Reservoir. Destroy Its Beauty. Long-Continued Efforts to Utilize Lake Eleanor and the Valley to Secure WaterSupplyforCity-Both Scenic Features of Park." (1913). John Muir: A Reading Bibliography by Kimes. 369.
https://scholarlycommons.pacific.edu/jmb/369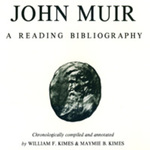 COinS