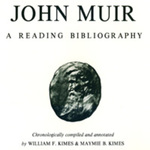 Title
Our National Parks. New and Enlarged Edition. Fully Illustrated.
Publication
Boston & New York: Houghton Mifflin Company
Size/Description
Illus., 21.5 cm
Excerpt/Portion of
In addition to the illustrations, this edition was enlarged with an" Appendix," pp. 368-376, and a note referring to it on page [3]. Being published in late October, the book wasavailablefor holiday shopping and became known as the Holiday Edition. By February 11, 1910, 1,100 copies had been sold, netting a royalty of $495 (CStoC). See no. 237 for first and later editions.
Recommended Citation
Muir, John, "Our National Parks. New and Enlarged Edition. Fully Illustrated." (1909). John Muir: A Reading Bibliography by Kimes. 322.
https://scholarlycommons.pacific.edu/jmb/322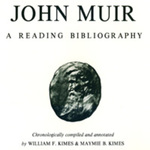 COinS