Golden Globe-winning actor Janet Leigh attended Pacific in 1943 when her name was still Jeanette Helen Morrison. Leigh is most famous for Alfred Hitchcock's Psycho. The movie's iconic shower scene expanded her early roles as wholesome ingenues and won her an Oscar nomination and Golden Globe in 1960.
At Pacific, she studied what would become music therapy and was a member of the Alpha Theta Tau sorority, living on campus in the sorority house that now belongs to Kappa Alpha Theta. Leigh went to Hollywood before graduating but returned to Pacific and Stockton many times throughout the years, including when she accepted her honorary doctorate in 2004, and for visits like the one pictured below with famed football player and Pacific graduate Eddie LeBaron.
Leigh's daughter Jamie Lee Curtis attended Pacific for one semester before following in her mother's footsteps toward a career in Hollywood.
There is an exhibit about Leigh in the Theatre, and her archival collection is available for research in the Holt-Atherton Special Collections in the William Knox Holt Memorial Library. View the finding aid here.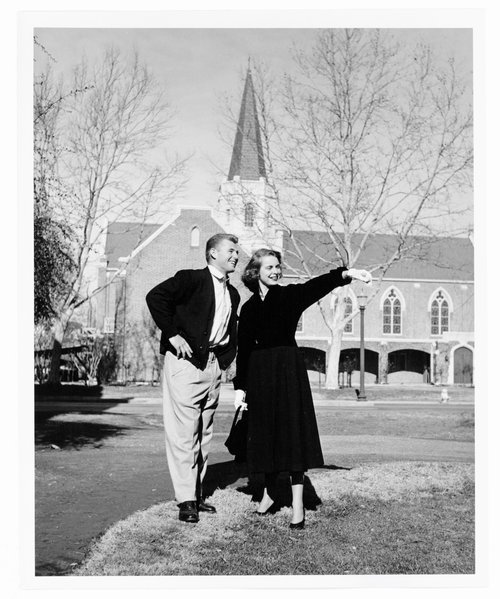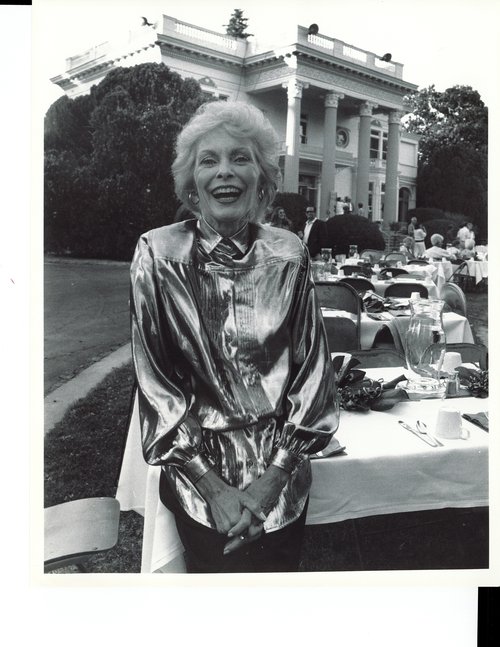 Left: Janet Leigh and Eddie LeBaron in front of Morris Chapel, about 1960
Right: Janet Leigh in front of Magnolia Mansion in Stockton California, c.1980. View on Digital Deltas here