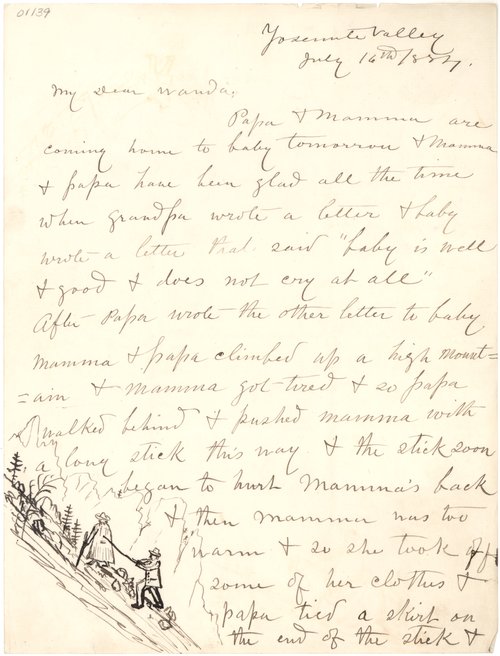 In the summer of 1884, Muir had been married to Louie Stentzel for four years and had a three-year-old daughter, Wanda. They had hoped to be in Yosemite for three weeks, but cut the trip to ten days because they missed Wanda so much, as demonstrated in this July 16, 1884 letter. (John Muir Papers, Muir to Wanda 1884)
"Mamma and Papa climbed up a high mountain and Mamma got tired and so Papa walked behind and pushed Mamma with a long stick this way and the stick soon began to hurt Mamma's back and then Mamma was too warm and so she took off some of her clothes and Papa tied a shirt on the end of the stick and then it did not hurt any more."
---
For more information...
Read Dear Papa: letters between John Muir and his daughter Wanda, 1985, edited and documented by Jean Hannah Clark and Shirley Sargent.